Posted: March 9, 2018
Filed under:
STPay Site Updates
Leave a comment
If you are new to the Altcoin scene, this article is for you! Altcoins are cryptocurrency alternatives that are following the success of the popular and trailblazing Bitcoin. Altcoins are everything and anything that Bitcoins aren't. For example, a lot of the alternate currencies offer quicker transaction speeds, lower fees and are generally cheaper to invest in.

There are now over 1300+ Altcoins out there. With so many alternative coins, the question remains: which one should you *invest in? SolidTrust Pay has compiled a suggestion list below to help guide you through the growing world of Altcoins.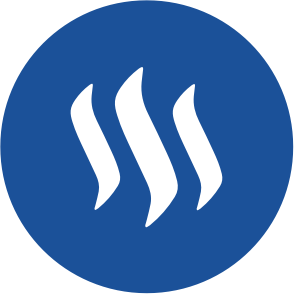 1. Steem – Steem has some top-notch incentives. This currency has no fees and has one of the fastest transaction rates around. As defined on their website, Steem "is a blockchain-based rewards platform for publishers to monetize content and grow the community." As a member, you are rewarded for content creation, and you don't have to worry about overly technical matters – perfect for beginners. Steem has also processed more transactions per second in the past 18 months than Bitcoin or Ethereum. For more information, see https://steem.io/.
2. Ethereum – According to their website, Ethereum "is a decentralized platform that runs smart contracts: applications that run exactly as programmed without any possibility of downtime, censorship, fraud or third-party interference. These apps run on a custom built blockchain, an enormously powerful shared global infrastructure that can move value around and represent the ownership of property." With the Ethereum platform, you have the option to design and issue your own cryptocurrency! For more information, see https://www.ethereum.org/.
3. Litecoin – Dubbed as 'the silver to Bitcoin's gold', Litecoin has shown the most promise of any other Altcoin. This currency offers fast transaction times and has improved storage facility. As a side note, according to the Litecoin website, "with substantial industry support, trade volume and liquidity, Litecoin is a proven medium of commerce complementary to Bitcoin." Let's not forget that this Altcoin is predicted to produce 84 million Litecoins, which is "4 times as many currency units as Bitcoin". As it stands, there really is no alarming pitfalls with this Altcoin. For more information, see https://litecoin.org/.
4. Ripple – With a growing global network and claiming to be better than any blockchain, Ripple provides new, competitive cross-border payment services for their customers. The platform offers connectivity across payment networks, instant, on-demand settlement, real-time traceability of funds and low operational and liquidity costs. As stated on their website, "in order to maintain healthy XRP markets, it's a top priority for Ripple to have XRP listed on top digital asset exchanges, making it broadly accessible worldwide. Ripple has dedicated resources to the initiative so you can expect ongoing progress toward increasing global liquidity." Arguably, Ripple in is it for the long haul, and that can easily translate into stability and prosperity. For more information, see https://ripple.com/.

5. Bitcoin Cash – Also promising low fees and reliable confirmation is Bitcoin Cash (not to be confused with Bitcoin). With a network that runs without congestion, is easy to use and allows you to send the currency globally for pennies, this Altcoin has the promise of longevity. The Bitcoin Cash website states that "in 2017, [Bitcoin] capacity hit the 'invisible wall'. Fees skyrocketed, and Bitcoin became unreliable, with some users unable to get their transactions confirmed, even after days of waiting. Bitcoin's market price has increased, but its growth and usefulness as a currency has stagnated. Many users, merchants, businesses and even investors left Bitcoin for alternatives, causing its dominance to fall from 95% to as low as 40%." Why does Bitcoin Cash seem like the way to go? Simply because the Altcoin is committed, and have proved so by saying "Bitcoin Cash immediately raised the block size limit to 8MB as part of a massive on-chain scaling approach. There is ample capacity for everyone's transactions. Low fees and fast confirmations have returned with Bitcoin Cash. The network is growing again. Users, merchants, businesses, and investors are building the future with real peer to peer cash." Another promising, proactive Altcoin with a dedication to expansion! For more information, see https://www.bitcoincash.org/.


*Invest at your own risk. SolidTrust Pay is not liable for any investment opportunities that you choose to take advantage of. The list above is merely a suggestive article and does not reflect the opinions of SolidTrust Pay as a whole.
---